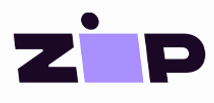 own it now, pay later
Zip gives you the freedom to buy the things you love today. No fuss, no wait, no worries.

Nothing to pay today
We pay the store, you take the
goods the same day.
Interest Free
Easy interest free payments.
No hidden fees.

Flexible repayments
Pay us back how you like -
weekly, fortnightly or monthly.

Reusable account
A reusable account with a
limit that suits your needs.
Whatever you want from
Mytopia, there's a Zip for that.
Three great ways to help you own it.

Your everyday spending account
Up to $1,000
Account limits
Up to $1,000
Interest free period
Always interest free
Minimum repayments
$40/month
Monthly fees
$6/month (waived if you have no balance)

Ideal for life's bigger buys
Over $1,000
Account limits
$1,000 - $5,000
Interest free period
Up to 12 months interest free
Establishment Fee
$0 - $99 (one off fee added to your balance)
Minimum repayments
From $40/month or 3% (whichever is greater)
Monthly fees
$6/month (waived if you have no balance)
How to use Zip at Mytopia.com.au
Want it.
Choose the items you love.
Get it.
Select Zip at the checkout.
Own it.
Set your repayments and enjoy your purchase.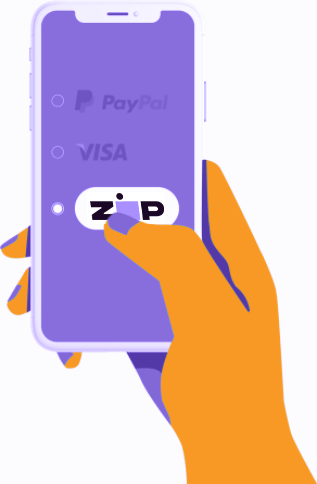 FAQs
What is Zip Pay?
Zip Pay is a reusable account of up to $1000 that lets you shop now and pay later. No upfront payments and interest free always. Make as many purchases as you like up to your account limit, then set up flexible repayments to suit your lifestyle. Easy as.
How does it work?
Apply in moments and get approved for up to $1000 on the spot. Once approved, start shopping online and instore, wherever you see Zip at checkout. That's it - your purchase is all yours, with nothing to pay today. Interest free always.
How do repayments work?
Your first payment won't be due until the end of next month. When you open your account, we'll set up a monthly payment of $40 (or less if the amount you owe is under $40). This will come from your linked debit card on the last day of each month and run until your purchases are paid off.
Finally, if there's nothing owing on your account, there's nothing to pay. Your account simply remains active until you're ready to make a purchase.
Am I eligible for Zip Pay?
To be eligible to apply for a Zip Pay account, you need to:
Be an Australian citizen or permanent resident
Be at least 18 years of age
Have a valid Facebook or PayPal account, in your own name
Have a valid debit card, in your own name
Have not declared bankruptcy or insolvency
What are the fees?
Zip Pay is 100% interest free, always. There's a $6 monthly account fee, this monthly fee is waived if your closing balance is paid by the due date. No balance no fee. And you'll pay nothing upfront - there are no setup fees and no hidden charges.
If you don't meet your minimum monthly repayment, a $5 late fee may apply. That's it.
How do refunds work?
Start by speaking to the retailer - if they agree, they will process the refunded amount which will appear in back your Zip account. If a refund puts your Zip account in credit, you can contact us to have the amount refunded to your bank account instead. Or, simply use it for your next purchase.
Can I buy anything on Mytopia with zipPay?
You can purchase any cart above $100 with ZipPay.